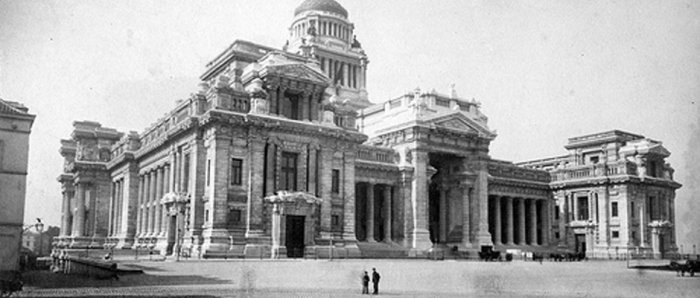 ON MEMO | EN
The "commission", the "deposit" or the "entrusted" are part and parcel of the world of precious stones and jewellery, and it has been so since the dawn of our trade. But if the "mishaps" are not common amongst professionals, the retailer jeweller is more vulnerable in front of the consumer, desired or not, and sometimes not quite scrupulous. Proof of that has just been given.
And the Court of appeal in Brussels concludes: "It is in vain that the company (jewellery) claims practice in the jewellery world according to which the deposits and withdrawals of jewellery are made without signing any receipts. Such practice, if we admit that they are established, may not prevail over the rules of evidence, which does not challenge that the piece of jewellery under dispute was actually deposited in its offices on 29 October 1988, remains unable to establish that the said piece of jewellery has been returned to its owner or to her heirs. The original application is therefore founded. In as much as the jewellery cannot return the said piece of jewellery. it has to be sentenced to an equivalent return and, till the value of the same may be established, to appoint an expert whose mission is described in the decision's provision. Finally, the original application being considered as founded, both the trial and the appeal cannot be considered as rash or harassment. "

This verdict implies that the jeweller is COMPELLED to have a document signed by his/her customer, confirming that the piece of jewellery has been returned to the latter. The document shall then be filed ad vitam aetemam with the jeweller's. Any customer, with good or bad intentions, who has deposited a piece of jewellery with a jeweller and has not signed a "return receipt' may therefore demand it to be returned later, even some twenty years later. The question which may be raised is as follows: when a jeweller dies, will the heirs also have to keep the records? How long for? This is a pretty a sword of Damocles for the one who asks for no return document to be signed for each and every piece remitted.
10/11/23

Edelstenen zijn al eeuwenlang een fascinerend onderwerp voor mensen over de hele wereld. Ze worden…

31/08/23

Kan men synthetische diamanten onderscheiden van natuurlijke diamanten?. Synthetische diamanten, ook wel "lab-grown", "created" of…

09/08/23

Diamant synthétique : Quels sont les moyens de détecter les diamants naturels des synthétiques ?…

27/07/23

Les perspectives de De Beers sont affaiblie après que le Botswana a conclu un nouvel…

09/07/23

Het voor-polijsten, schuren, of -sanding - volgt de fase die erin bestond de steen een…

20/05/23

De eeuwenoude cabochonslijpsel is de oudste van de slijpvormen; het werd al beoefend in Mesopotamië…

01/03/23

Le diamant pierre exceptionnelle, reine des pierres précieuses, a été épargné des synthèses pendant un…

11/01/23

Goud wordt internationaal weergegeven in "Troy ounce", deze maat komt van uit de middeleeuwen, toen…

23/11/22

Une falsification du diamant est disponible dans les « boutiques » autour de la gare…

20/10/22

Het typisch van opaal is het "opaliseren", de Angelsaksen noemen dit "play of color". Men…